THE LLANO GRANDE PLANTATION
Nacogdoches, Texas
An Historic
Bed & Breakfast
Deep in the Piney Woods of East Texas

Llano Grande Plantation Bed & Breakfast is also a 700-acre working Tree Farm, nestled deep in the Piney Woods near Nacogdoches in East Texas. Bed & Breakfast Guests can enjoy the peaceful, serene surroundings, walk in the woods, fish, do some bird-watching in our two stands or just sit and swing on the porch and unwind. The Proprietors, the Phillips family, offer two Bed&Breakfast Accommodations, each in private, beautiful surroundings. Each of these bed & breakfast buildings are Landmark historic restorations. The Tol Barret House is on the National Register of Historic Places in addition to being a Texas State Landmark. The most elegant historic house is RoseWild: The Simpson Plantation House. These homes have both been restored "by hand" with great deal of love and attention to detail. Their charming interiors and beautiful surroundings have been featured in a number of national magazines.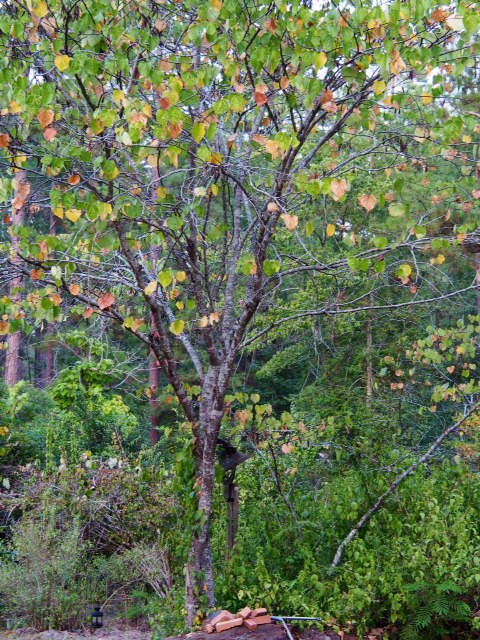 Look for a NEW FEATURE: Llano Grande Plantation
Photo Album -- Coming in September 2013
****Fall has come
to Llano Grande Plantation****
....and everything is cooling down to give us a wonderful Autumn!
IF you are thinking about coming through East Texas, perhaps visiting Stephen F. Austin during the Fall, NOW is the time to make your Reservations at Llano Grande Plantation, to insure that you will not be disappointed. September through November are great times to visit East Texas and with only 2 accommodations, we fill up quickly.